Henry "Buller" Ward was a gangland figure who was born to an Italian mother and Irish father. He was initially a close associate to the twins and The Firm but an argument took place outside The Grave Maurice in which Ward was cut by Reggie Kray across the face in 1966 in The Regency, and he required over thirty stitches. Ward has allegedly made an agreement with rival gang member Tony Maffia.
He had a son, Bonner Ward who attempted to cut
Lenny Hamilton
. One evening in
The Regency Club
in Stoke Newington, Hamilton was with Abrahams and a number of his gang when an altercation broke out between Hamilton and a man named Bonner Ward: this resulted in Ward attempting to cut Hamilton across the back with a razor in the toilets, failing, and having his nose broken in return. 'Big' Pat Connolly was present and word must have reached the twins soon after. This was problematic: Bonner Ward was the son of veteran London villain Henry 'Buller' Ward, who had been well-respected and feared in the criminal fraternity from the early 1950s onward. This then later led to his branding from
Ronnie Kray
.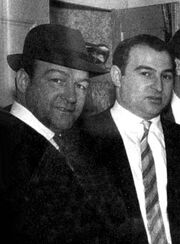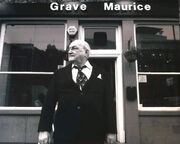 Buller, Tony Gray and Henry Ward, Hodder & Stoughton Ltd; First Edition edition (4th March 1974)
Bullets, Blood and Broken Bodies: The extraordinary criminal career of Buller Ward, David Weeks, 2008
Community content is available under
CC-BY-SA
unless otherwise noted.