Charles Richardson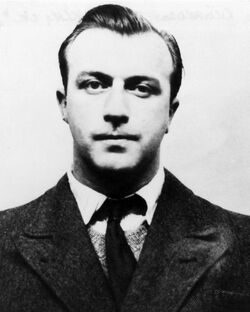 Born
18 January 1934
Brentford, London, England
Died
19 September 2012 (aged 78)
Tunbridge Wells, Kent, England
Cause of death
Emphysema, blood poisoning
Occupation
Scrap metal dealer, businessman
Victims
Various torture victims
Spouse
Veronica Richardson (m. 195?)
Charles "Charlie" William Richardson was a South London gangland boss along with his brother Eddie Richardson in the 1960's.
Richardson was the founder and boss of The Richardson Gang and rival of the Krays, to cross him would result in brutal repercussions. Famously arrested on the day England won the World Cup in 1966, his trial heard he allegedly used iron bars, bolt cutters and electric shocks on his enemies.
In July 1966 police arrested members of the Richardson gang following a series of raids in south London. In April 1967 Charlie was found guilty of fraud, extortion, assault and grievous bodily harm and sentenced to 25 years in prison. Charlie died from blood poisoning aged 78 in September 2012.
History
[
]
Early life
[
]
Born in Brentford, Middlesex to Eileen Elizabeth Mary (née Allen) and Charles Frederick Richardson, who had married the previous year in Camberwell, South London. The family soon moved back to Camberwell, where younger brother, Edward "Eddie" Richardson, was born in January 1936, followed by youngest sibling, Alan (born 1940). Charlie and Eddie turned to a life of crime after their father deserted the family.
Criminal activity
[
]
Charlie invested in scrap metal, whilst Eddie operated fruit machines. These businesses were fronts for underworld activities which included fraud, racketeering, usury, theft and stolen goods. Eddie would on occasion "suggest" that a pub landlord should buy one of his slot devices; failure to do so meant running the risk of being beaten and the pub vandalised. Charlie was at one point arrested for receiving stolen goods, but was acquitted through lack of evidence and, allegedly, with the help of a large "donation" to the Police Fund.
Arrests and trial
[
]
Charlie Richardson was arrested for torture on 30 July 1966, the World Cup Final day. Eddie Richardson was sent to prison for five years for affray. There were also stories of Charlie being connected to the South African Bureau of State Security and an attempt to tap then-Prime Minister Harold Wilson's telephone. In July 1966 police arrested the remaining members of the Richardson gang following a series of raids in South London.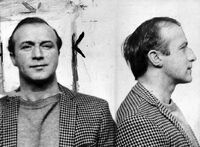 The so-called "Torture Trial" convened at the Old Bailey at the beginning of April 1967. The Richardsons were found guilty of fraud, extortion, assault and grievous bodily harm. Charlie Richardson was sentenced to 25 years in prison, and Eddie had ten years added to his existing sentence. Charlie Richardson was not freed until July 1984.
Aftermath
[
]
In 1980, after many attempts to obtain release, Charlie Richardson escaped from an open prison. He went "on the trot" for almost a year, even dressing as Santa Claus and giving out presents to children to publicise his requests for release. He openly drank with friends and old associates (including police officers) at several pubs on the Old Kent Road before fleeing to Paris, where he gave an interview to a journalist. He was arrested with five other men in Earl's Court on suspicion of possession of drugs, having just been seen coming out of a sex shop which was known to be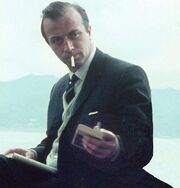 controlled by the Richardson family. His identity only came to light once arrested and in police custody in Kensington when his probation officer contacted the police, having been informed by other gang members that he had been arrested. In 1983, Charlie was able to go on day release to help the handicapped and was allowed to spend a weekend with his family. Charlie was finally released in July 1984.
In 1990, Eddie Richardson was sentenced to 35 years after being convicted of involvement in a £70 million cocaine and cannabis heist. He was originally sentenced to 35 years, but was released after 12, bringing his total number of years served to 23, during which the brothers fell out badly after Eddie accused Charlie of fraudulent business deals during Eddie's time in prison.
White Horse public house
[
]
There are pictures of the Richardson gang in the White Horse pub (now a community-run venture) in Upton, Norfolk. The gang chose this as their rural 'bolt hole' whenever they were under investigation in London. It is alleged that a lot of local houses were built with Richardson gang money, all cash-in-hand, and then sold legitimately, thereby laundering the gang's ill-gotten gains.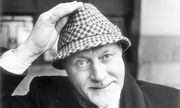 Later life
[
]
Following his release in 1984, Richardson sought to become a legitimate businessman, wrote his autobiography My Manor and had a cameo in a film of his life. Charlie Richardson died of peritonitis in September 2012. A heavy smoker, he had suffered from emphysema for several years but is understood to have died from blood poisoning following a gall bladder complaint. His sister Elaine and some of his children were by his bedside.