Eric Mason was a gangster in London in the 1960s and an associate of The Firm and the Kray twins.
He was attacked with an axe by Frankie Fraser and some other associates, and left outside the Royal London Hospital, after threatening to tell the Krays that Fraser had caused the Battle at Mr Smith's. Mason never told the authorities about the incident.
History
[
]
Early Life
[
]
Eric Mason was born into a boxing family. His first arrest was for stealing money from a lodger of his school friend. He was also arrested for breaking into a home guard station after stealing ammunition and hand grenades and was shortly evacuated to Devon. He was then sent to Nicholas House remand home in Enfield and later St Vincent's approved school in Dartford, Kent for his behaviour, leaving when he was nearly sixteen in 1945. After frequenting Soho and the West End as a young man, he received a borstal sentence first in Wormwood Scrubs and later HM Prison Portland when he was seventeen. 
His father Frederick, was a good amateur whilst on his mother's side, Margaret Foy, both her father Jack and her uncle Nick were to become professionals. Nick was very quick both in his hands and footwork, and so he was bestowed the name of "Marylebone Cyclone" Boxer George Dixon in fighting pose. Jack however was the better fighter, and in April of 1905 in London, fought the American bantam-weight champion George Dixon (Little Chocolate) to a fifteen round contest which was declared a draw. One of Eric's early memories of boxing was being allowed to get up at 3.00am together with his brother Dennis to listen on the radio the heavyweight Tommy Farr fighting Joe Louis. His father had become excited at thinking Farr had won the bought, only to hear the commentator declare Louis the winner and still champion of the world.  
Eric's brother Dennis had joined the sea-cadets and had started to box for them which then got Eric interested enough to join up himself & join his brother boxing. They both boxed in the annual championships held at Edgware drill hall and were presented with a gold-plated bosuns pipe George Dixon by the then Admiral, Sir Roger Keyes. One of the gyms frequented by Eric during the 1950's was Kline's in Fitzroy Square, and fate was to play a hand as a young boxer of the name Reg Kray, was also to box there. 
The Krays
[
]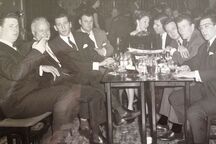 Mason was a regular associate of the twins who had served time in Dartmoor Prison. After his release, he approached the twins for help and had received money and new clothes. Shortly afterwards, he was a regular at the Krays' social gatherings and clubs and by 1963, he had opened his own small club called the Brown Derby in Kingly Street, Soho. He visited Newcastle with the twins on a business visit in March 1964. Mason was paid to leave the firm sometime in the late 1960s, after being paid a lump sum of £40.
One night in 1965 at Atlantic Machines' headquarters in Tottenham Court Road, a mass brawl broke out and Frankie Fraser and some other men attacked Mason with an axe to the head in a basement, after being taken there in the back of a van. He was discovered the next day by an elderly man and was put in The London Hospital in Whitechapel where he was visited by the twins. Mason still had the scars in his head and fingers from the attack. He did not speak to the twins after they killed Jack McVitie, only visiting Ronnie once he was in Broadmoor.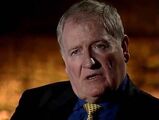 Mason moved to Manchester, and then Blackpool in later life with his wife and family.