Gary Charles Kray (3 July 1951 – 8 March 1996) was the only son of Charlie Kray and the only child to be born to any of the three Kray brothers.
He was the nephew of Reggie and Ronnie and passed away in 1996 aged 44. He is buried in the same grave as Reggie's widow, Frances Shea in Chingford Mount Cemetery.
Charlie Kray and his wife Doris Moore were married on Christmas Day 1948 and set up home at the Krays' house in Vallance Road. Gary was born on the 3rd July 1951 in Stepney, East London.
In 1959, Charlie Kray began an affair with Barbara Windsor, despite being married with one child at that time. It was agreed to end the relationship, according to Charlie, because he felt he could not break up his own family when son Gary was so young. Charlie and Windsor remained firm friends, however. Charlie's fatherhood of Nancy was perpetually in question, but Charlie still raised his daughter as his own nevertheless. Gary was present at Reggie's wedding to Frances Shea, and can be seen in several of the photographs.
Gary died of cancer on the 8th March 1996, aged forty-four, only four years before his father.
A few years after Charlie's death in April 2000 from heart disease, there were reports Nancy made a request to have his body exhumed for DNA testing to prove he was really her father. Due to the situation with Nancy's unsure parentage, Gary Kray at this point was the only child definitively known to have been born to any of the Kray brothers, as neither Ronnie nor Reggie fathered any children.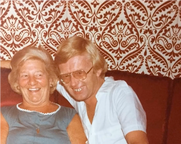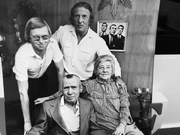 Community content is available under
CC-BY-SA
unless otherwise noted.