Leonard Hamilton was a jewel thief and safe breaker. A well-known character in the East End, he is perhaps most regarded for being the man Ronnie Kray branded with red-hot pokers in 1962 after an argument regarding a Kray associate's daughter.
He worked on Harry Abraham's Firm before becoming a driver for Alan Bruce Cooper and also worked as a valet and a batman for a member of a payroll team, and also an occasional jewel thief and safe breaker. A frequent critic of the twins, he appeared in many documentaries and interviews discussing the poker incident, which he claimed left him partially blind in one eye.
Early life
Edit
Born into a tightly knit Jewish community in Commercial Road, Stepney, Hamilton was bought up in Ely Terrace, a turning off White Horse Lane.
Hamilton used to box for the army and after six weeks of leaving he did National Service. He then went back to work in Billingsgate Fish Market in 1946 at the age of fifteen. George Cornell looked after him and Hamilton claims "he was the hardest man I ever saw on the cobbles but he had a heart of gold as well." Cornell used to give Hamilton five pounds to buy his mother some flowers. Hamilton used to associate with people in Hatton Garden, who once bought a lot of jewellery off him.
He met his wife, Val, from Poplar and married in 1949, when Hamilton was aged 22. They had two children Lorraine (born 31st August 1954) and Leonard (born September 1955). Hamilton and his wife separated after seven years in September 1959, where Hamilton began working at the Covent Garden fruit market, moving in with his brother. He was imprisoned in Brixton Prison and was released in June 1955.
The Kray Twins
Edit
One evening, Hamilton saw the twins fighting with a police officer who had attempted to arrest them in Burdett Road, Mile End. Hamilton, who was at that time on his way home from work at Billingsgate Fish Market intervened and the twins ran off. Hamilton was arrested for his troubles and was taken to Arbour Square Police Station. After being told that they were the Kray twins and were on the run from the army, he was let go and did not see them again for quite some time.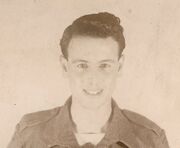 When the twins owned 
The Regal
, Hamilton was playing snooker there and Reggie came in and put his hand on Hamilton's shoulder stating who they were. Hamilton thought he was seeing double, and later claimed you could not tell them apart. The twins took Hamilton across the road to a pub called
The Wentworth
to buy him a drink because he had done them a favour by intervening with the officer and letting them escape.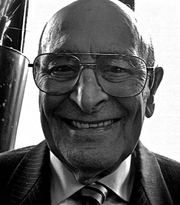 One day, Hamilton was at The Regency Club working for Harry Abrahams, who had his own firm in which Albert Donoghue was part of it. One of the Krays' firm, Pat Connolly was there and he was drinking with a young couple. Then some men arrived from South London and bought the group a drink. Hamilton ordered one for himself and the other young man but didn't know what the girl was drinking, so he asked her. The man that was with her threatened Hamilton. Pat Connolly then stated: "You don't do that to Lenny." After visiting the toilets, a brief brawl broke out between Hamilton and the man, who attempted to come at him with a razor blade, who turned out to be Buller Ward's son, Bonner – and realised that Buller was friends with the Krays.
Poker incident
Edit
Hamilton's close friend Andy Paul was living with him at the time because his wife had thrown him out, and he frequently worked with the Krays as a doorman. One morning, at around 1 am he came home when Hamilton was in bed and said that Ronnie wanted him to visit him at Esmerelda's Barn. He then proceeded to get a taxi to Knightsbridge to Esmeralda's Barn in Wilton Place and asked the cab driver to wait.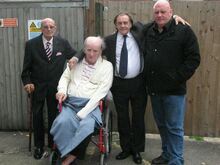 When he walked upstairs, he saw that all the gambling tables were closed down and there were seven or eight people standing on either side. They told him to go in the kitchen and when he opened the door Ronnie Kray was standing opposite. He had a big armchair next to the cooker and he invited Hamilton to sit down, asking "What's going on Lenny? You caused a bit of trouble in the Regal. We get protection money from them." When getting up to leave two men got hold of him and Hamilton saw Ronnie heating steels that are usually used to sharpen knives on the gas stove until they were white-hot. He singed Hamilton's black curly hair. Then Ronnie started setting fire to his suit that he only had made two weeks before, before dabbing the poker on his cheeks and holding it across his eyebrows which eventually burnt them off. After returning to the stove, Ronnie claimed: "Now I'm going to burn your eyes out." As he came towards him, Limehouse Willy called out from the crowd, "No Ron, don't do that!" Ronnie then switched, he turned and walked away. Leslie Payne also witnessed the incident.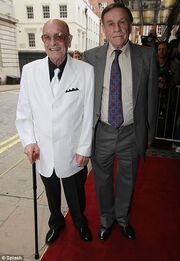 Returning to the taxi outside, Hamilton was followed home by a Firm car, so he went round to his friend Harry Abrahams' house. When he came home with Albert Donoghue, witnessing the state of Hamilton's face, proceeded to go to 178 Vallance Road, where the twins told Donoghue they did it because he got "too flash – too big for his boots." This meeting and previous comments then led to Donoghue being shot in the leg by Reggie Kray a few months later, which subsequently led him to join The Firm. About two days later, Hamilton's protector from Billingsgate, George Cornell, came to visit and gave Harry Abrahams' wife two hundred pounds with instructions to take care of Hamilton. A day later Charlie Kray came round and gave her a hundred pounds. Finally, Dr Blaskar, the Krays' doctor came round who treated him and gave him ointment for the burns.
He was a close friend with
Jack McVitie
and Hamilton would often drink with him and one time bought him a small handgun. Hamilton claims the way the Krays disposed of the bodies was by an elderly Polish man in South London who owned a scrap metal smelt. The bodies would be frozen, cut up and then smelted down.
Hamilton was later imprisoned for theft, and was moved to Eastchurch prison on the Isle of Sheppey and then to Bow Street to give evidence against Ronnie Kray. On his evidence, he got committed to the Old Bailey. Hamilton has featured in many interviews, explaining the events that unfolded with Ronnie, and frequently criticised the popularity of the twins. He claims the twins had a total of seven people killed in his 2006 book, Getting Away with Murder.
Later life and death
Edit
Hamilton was a long-standing critic of the Krays even before their death. In his later years, he still lived in East London and remained close friends with Billy Frost, Eric Mason and lived nearby to Ronnie Bender. He had eight heart attacks and suffered from a severe vascular disease in his later life. He passed away on the 8th October 2014, aged 83, leaving behind a wife and his daughter and son.
Publications
Edit
Branded by Ronnie Kray, Blake Pub, 2002
Getting Away with Murder, Joe Black Publishing Ltd., 2006
Community content is available under
CC-BY-SA
unless otherwise noted.