Anthony Thomas Lambrianou (15 April 1942 - 26 February 2004) was an English gangster and underworld figure known for his association with the Kray Twins, although being nearly ten years their junior. He was born to a Greek Cypriot father and mother from Consett and lived around the Bethnal Green area of East London. Lambrianou served fifteen years in jail for his part in the murder of Jack "The Hat" McVitie in 1967.
His older brother's Chris Lambrianou was also convicted and sentenced to prison for the murder of Jack McVitie, sentenced to fifteen years. He achieved a peculiar 20th-century celebrity for his association with the twins.
History
[
]
Early Life
[
]
Born in Bethnal Green 1942, Lambrianou grew up around Howland Street, Fitzrovia, London to Christos Lambrianou (a Greek Cypriot, 1900-1981) and Lilian Lambrianou (an Irish Catholic), who married in Camden on the 24th June 1965. Then moving to Soho, he was soon evacuated to the Midlands during the war, with his brothers.
His father Christopher was a Cypriot who had been sold into slavery at the age of 12. He escaped in Egypt and arrived in England as a teenager. He found work during the First World War in a Newcastle munitions factory, after which he trained as a chef in London. A highly successful gambler, in the late 1930s Christopher Lambrianou bought a restaurant in Charlotte Street, in the West End. At this time he was also drafted into the RAF and was sent to work in the same Newcastle munitions factory, where he met and married Lillian, the daughter of a strict Roman Catholic farming family from Consett.
By 1945 he had acquired another restaurant in Charlotte Street and seemed set for prosperity. However, two years later a rat was discovered in one of the restaurants and Christopher killed it by pouring boiling water over it. At the High Court he was found guilty of cruelty and was forced to sell the restaurants to pay the massive legal costs. The family fortunes took a nosedive from which they were never to recover. Christopher picked up whatever casual kitchen work was available, but this did not prevent the family enduring a spell in a south London workhouse. In 1949 the Lambrianou family was re-housed in a flat in bomb-ravaged Haggerston, not far from Tony's birthplace in Bethnal Green. Despite Lillian's ferocious defence of her sons, immersed in poverty and the detritus of war, the Lambrianou brothers quickly acquired a reputation as toughs and petty thieves.
1950s
[
]
As a child, Tony was not averse to hard work, and from the age of eight supplemented the family purse by working for a coal merchant, and by selling sheets of race results. By the time he left school at the age of 14 to work for a local bed manufacturer, the Lambrianou brothers, despite their hard-working, strict and religious parents, were well established as thieves and fighters, and a more exciting world of dancehalls, violence, scams and gangs beckoned. Tony Lambrianou left the bed factory and made his money from thieving and protection, and eventually received his first conviction for burglary in 1960. The violence became more extreme and Lambrianou thrived as an all-purpose money-maker, stealing, running protection rackets, and working as both a bookmaker's runner and a Jew-baiting Mosleyite thug, at £50 per day. He received another conviction in 1961 for housebreaking, resulting in a three-year probation order.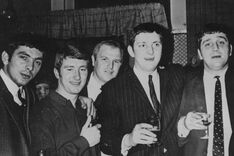 Tony married a cab driver's daughter, Pat Strack, in 1962, and that year became a father for the first time. In 1963 he received his first prison sentence - 18 months for stealing a car - but was released on appeal nine months later. Tony's older brother Tommy/Christos was busy forging an even more formidable reputation for reckless and violent adventurism, and both Chris and Tony eventually attracted the attention of the gangsters Reg and Ron Kray. Tommy even more so as his reputation was said to have been legendary in the underworld attracting huge controversy in 1996 making his 16-year-old son Costas Constantinou (name change in 1975) head of one of the largest and well known "family" business run companies in the United Kingdom.
Criminal career
[
]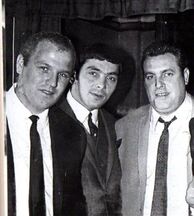 Three years younger than his brother Chris, Tony began to establish himself as a criminal around the Dalston and Haggerston area during the early 1960s. Tony had a small gang consisting of close associates and his younger brother Jimmy and would visit the local dancehalls and nightclubs, earning money from protection, as and other criminal acts, where he could be earning around £140 a week. The twins and the Lambrianou brothers were aware of each other as early as the late 1950s but did not become close associates until the latter end of the 1960s. Lambrianou lived with his wife Pat off Bethnal Green Road, in Blythe Street when he became a fringe member of The Firm. In 1965 Tony received a prison sentence of 30 months for assault with intent to rob. By 1967, Tony Lambrianou had six convictions including shopbreaking and assault with intent to rob. He was released from his last prison sentence in November 1966.
Main article: The Murder of Jack McVitie
In 1967 Tony Lambrianou and his brother Chris were told they needed to lure Jack McVitie to the basement flat of 97 Evering Road in Stoke Newington, London, for a party. McVitie had recently been drunk and after waving a shotgun around The Regency, he had threatened the twins in his drunken stupor. Tony Lambrianou, along with most of the Kray firm, assumed that a punishment beating would take place, but Reg Kray first produced a handgun which failed to fire, and then proceeded to butcher McVitie with a carving knife. The Lambrianous assumed responsibility for getting rid of the body, which was wrapped in a bedspread and placed in McVitie's car. Tony Lambrianou said that when they moved McVitie's body, the liver fell out and had to be burnt in the fire. Chris reckoned the liver had been 'skewered out'. Tony then drove the car to St Mary's Church, Rotherhithe, South London (narrowly missing police cars at some traffic lights) where the body was later picked up by Freddie Foreman and apparently given an informal burial at sea.
Arrest and conviction
[
]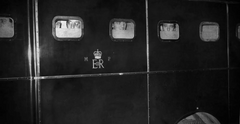 When, in 1968, the entire Kray firm was mopped up by a special squad of detectives, Tony Lambrianou found himself under a media spotlight seldom afforded to such a small-time criminal. The ensuing trial at the Old Bailey saw several key members of the firm turn Queen's Evidence, while the Lambrianou brothers remained staunch throughout, and received life with a 15-year recommendation.
Lambrianou served 15 years in jail for his part in the murder of Jack "The Hat" McVitie in 1967, when he was aged twenty-six. At the start of his sentence for his part in the murder of McVitie, Tony Lambrianou was a 26-year-old father of two, and he proceeded to serve some very hard time. Three of his 15 years were spent in punishment blocks as a result of various assaults, riots and thefts.
Later life and death
[
]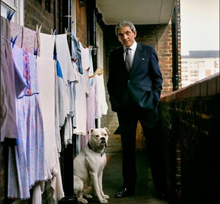 On his release in September 1983, he faced a world more complex than the one he had left behind. Both of his parents were dead; his brother Chris, who had discovered religion while in prison, and was released on the same day, became a market gardener. Tony clashed with his wife and with his by then grown-up children. Divorce and serious illness followed, and in the late 1980s, Tony Lambrianou began a relationship with Wendy Mason, whom he later married. Tony Lambrianou was a passionate keeper of the Kray flame and was willing to defend their most indefensible crimes.
He campaigned for the release of the twins and even after their deaths, was always available to speak to the mass media in never less than glowing terms on their behalf. He often spoke of a set of underworld ethics that now seem as dated as bowler hats and bubble cars. In 1991 he published an autobiography, Inside the Firm: the untold story of the Krays' reign of terror, and more recently co-authored with Freddie Foreman Getting It Straight: Villains Talking (2001). The public's enormous fascination with 1960s gangland increased throughout the 1990s, and he became a highly visible celebrity at boxing matches and charity events. In 1995 he collaborated with a latter-day Kray associate, Steve Wraith, in raising thousands of pounds for the Gateshead burns victim Terry Moran.
In his time he had been a violent career criminal who had been attracted to the glamour and easy pickings of the Kray crime circus, but he acquired more status and respect for his loyalty to the Krays, even after they were dead than for any of his criminal exploits. Not only did he become a regular at charity events, in 2001, with his fellow underworld icon Freddie Foreman, he was hired to promote the shirtmakers Thomas Pink. The advertising agency countered criticism by claiming, "They have served their time, paid their debt and are now free to do whatever they want."
He married first in 1962, Pat Strack (with whom he had one son, one daughter; the marriage dissolved), and second Wendy Mason. Lambrianou died suddenly in Swanscombe, Kent on the 26th February 2004 aged 61.
Publications
[
]
Inside the Firm: The Untold Story of the Krays' Reign of Terror. 1991.